LEADERS IN ADVANCED OBESITY CARE
What are the surgeries for obesity?
Most weight loss surgeries today are performed using minimally invasive techniques (laparoscopic surgery). The most common bariatric surgery procedures are gastric bypass, sleeve gastrectomy, adjustable gastric band, and biliopancreatic diversion with duodenal switch.
What is the best surgery to lose weight?
The three types of surgery included gastric bypass, sleeve gastrectomy and adjustable gastric banding (also known as lap band). The study found that gastric bypass surgery boasted the greatest weight loss — both short- and long-term
Obesity is a complex disease involving an excessive amount of body fat. Obesity isn't just a cosmetic concern. It is a medical problem that increases your risk of other diseases and health problems, such as heart disease, diabetes, high blood pressure and certain cancers.

MS (Gen Surgery), M.Ch (Plastic Surgery) (NIMS) Consultant Plastic & Cosmetic Surgery Department Of Plastic & Reconstruction Surgery Plastic Surgeon,
21 Years Experience
The best practice and is an expert in cosmetic, image enhancement and corrective surgeries like

Tummy Tuck, Breast Lift, Rhinoplasty

and

many more

. It was only natural that after well wersed in Endoscopic Surgery since 2000, his level of comfort now makes him an expert in endoscopic cosmetic surgery.
Dr. Amar G. Raghu Narayan also has several scientific presentations and publications to his credit.

MS (Gen Surgery), M.Ch (Plastic Surgery) (NIMS) Consultant Plastic & Cosmetic Surgery

Department Of Plastic & Reconstruction Surgery Plastic Surgeon
Overview
There are many reasons why some people have difficulty avoiding obesity. Usually, obesity results from a combination of inherited factors, combined with the environment and personal diet and exercise choices.
The good news is that even modest weight loss can improve or prevent the health problems associated with obesity. Dietary changes, increased physical activity and behavior changes can help you lose weight. Prescription medications and weight-loss procedures are additional options for treating obesity.
What is obesity in simple words?
Obesity is the condition of being much too heavy for one's height so that one's health is affected. In other words, it means to be too overweight. Also known as being fat. It is considered a disease and has been described as an epidemic
What is the main cause of obesity?
Therefore, the most common causes of obesity are overeating and physical inactivity. Ultimately, body weight is the result of genetics, metabolism, environment, behavior, and culture. Genetics. A person is more likely to develop obesity if one or both parents are obese.
Very common
More than 10 million cases per year (India)
Lab tests or imaging not required
Chronic: can last for years or be lifelong
Obesity often results from taking in more calories than are burned by exercise and normal daily activities.
Obesity occurs when a person's body mass index is 25 or greater. The excessive body fat increases the risk of serious health problems.
The mainstay of treatment is lifestyle changes such as diet and exercise.
Symptoms
Obesity is diagnosed when your body mass index (BMI) is 30 or higher. To determine your body mass index, divide your weight in pounds by your height in inches squared and multiply by 703. Or divide your weight in kilograms by your height in meters squared.
| BMI | Weight status |
| --- | --- |
| Below 18.5 | Underweight |
| 18.5-24.9 | Normal |
| 25.0-29.9 | Overweight |
| 30.0 and higher | Obesity |
Avoiding high-fructose corn syrup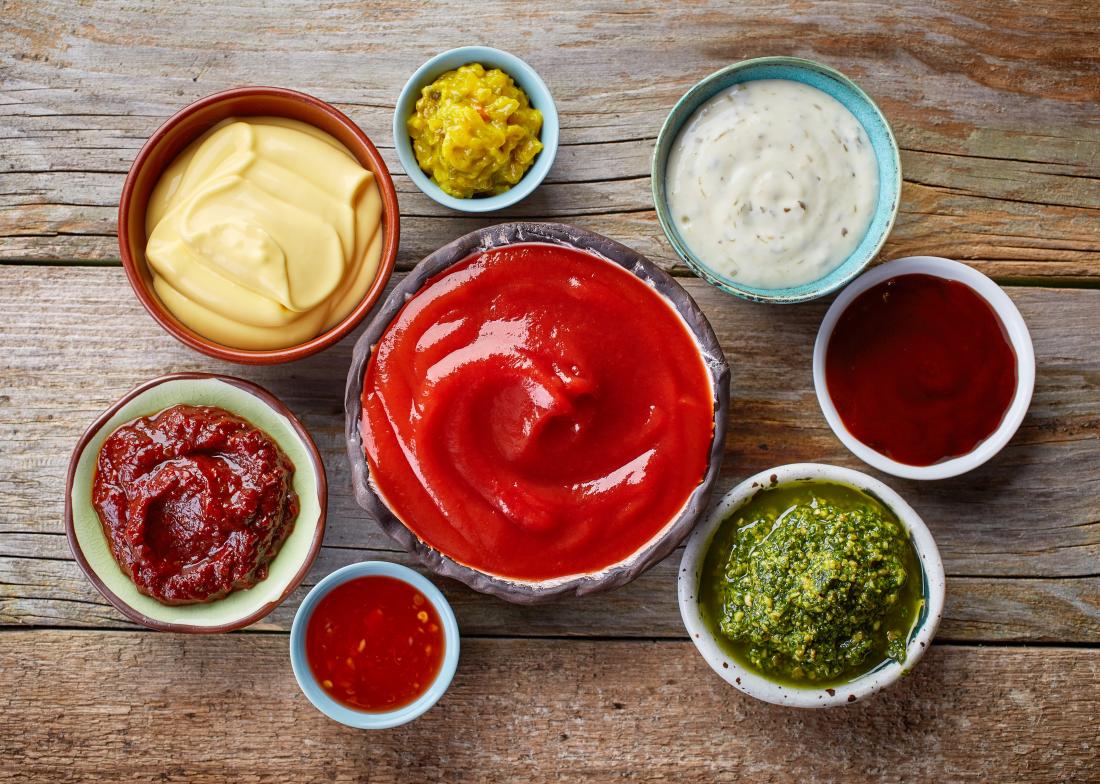 Ready-made sauces often contain high-fructose corn syrup, which scientists have linked to a risk of obesity.
Foods that contain high-fructose corn syrup include:
sodas, energy drinks, and sports drinks
candy and ice cream
coffee creamer
sauces and condiments, including salad dressings, ketchup, and barbecue sauce
sweetened foods, such as yogurt, juices, and canned foods
bread and other ready-made baked goods
breakfast cereal, cereal bars, and "energy" or "nutrition" bars
To reduce your intake of corn syrup and other additives:
check the labels before you buy
opt for unsweetened or less processed items where possible
make salad dressings and bake other products at home
Some foods contain other sweeteners, but these can also have adverse effects.
Consuming too many calories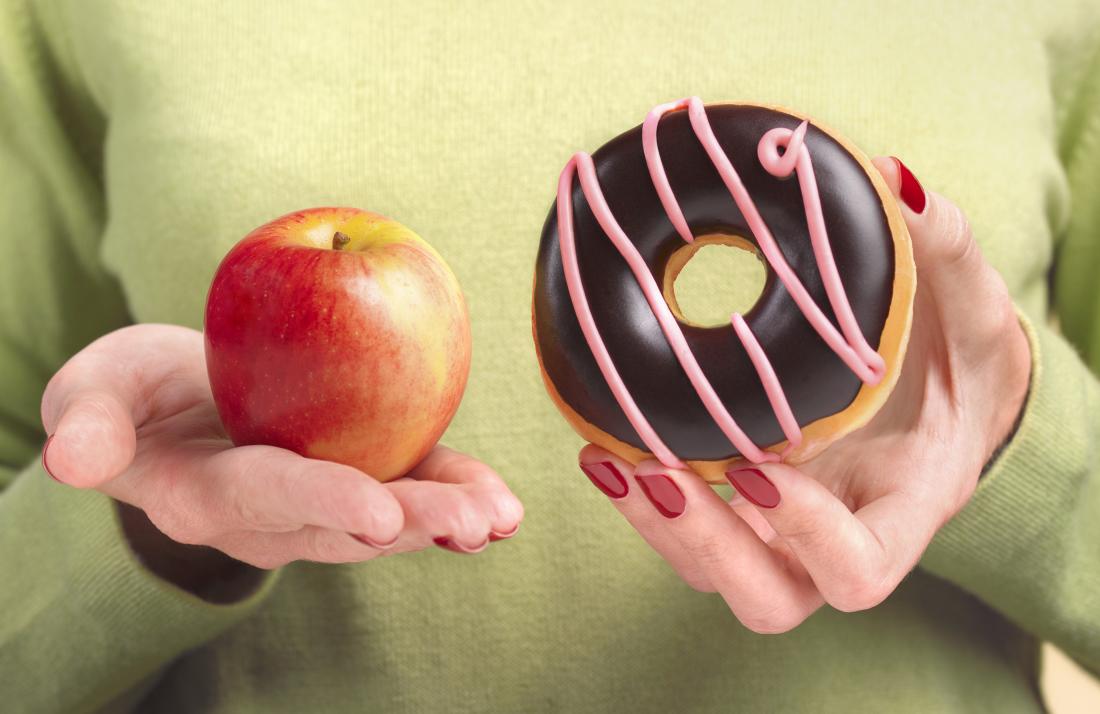 A person has a lower risk of obesity if their diet consists mainly of fruits, vegetables, and whole grains.
When a person consumes more calories than they use as energy, their body will store the extra calories as fat. This can lead to excess weight and obesity.
Also, some types of foods are more likely to lead to weight gain, especially those that are high in fats and sugars.
Foods that tend to increase the risk of weight gain include:
fast foods
fried foods, such as french fries
fatty and processed meats
many dairy products
foods with added sugar, such as baked goods, ready-made breakfast cereals, and cookies
foods containing hidden sugars, such as ketchup and many other canned and packaged food items
sweetened juices, sodas, and alcoholic drinks
processed, high-carb foods, such as bread and bagels
Some processed food products contain high-fructose corn syrup as a sweetener, including savory items, such as ketchup.
24×7 ICU
15+ Years of Experience Hospital
3500+ Obesity Surgurys cases
2500+ Liposuction cases
Affordable cost
Top rated cosmetic surgery centre
Board certified plastic surgeons
Attached diagnostics
Full Body Liposuction (One Sitting )
Copyright © cosmeticsurgeonhyderabad.com Plastic Surgery Centre. All Rights Reserved